February 27, 2023
---
February 2023 edition of CloudWave Connections
We've created this newsletter for our customers to communicate what's new, let you know about upcoming events, share customer stories, and introduce you to members of our team.
We hope you find this newsletter informative and something that you look forward to receiving. If you have suggestions for topics, or have questions about something that's been featured here, please let us know.
---
A Note From Bryan Blood
Continuing our Cybersecurity Education
We are quickly learning that it takes more than Multi-Factor Authentication (MFA) to keep your organization safe from the "bad guys." Whether in our personal lives or the office, understanding how systems and technologies in your hospitals and homes interact is required.
Imagine a bad actor hacking your automobile (most have onboard computers), your refrigerator, your washing machine, or your phone; to get to your most private information.
These things are now possible because technology has become commoditized and ubiquitous. Many people are one home wireless network away from this possibility. Some of this technology is in your homes, some are using it, and others are not. Minimally, you should know if it is there, how it works at a basic level, and how to protect yourself from vulnerabilities.
Regardless of where you are on the generational spectrum, it's tough to keep up with these changes. If I give my Baby Boomer parents an iPhone, I still need to show them how to take a screenshot or print wirelessly. If I give the same phone to my 7-year-old Gen Alpha granddaughter, she disappears to go play Roblox and has probably done 3 other things with the phone I didn't even know it could do. I tell this story to illustrate how fast things are changing, and the exponential rate they continue to change. It also illustrates the comfortability of technology at a generational level when you have had it around you from a young age.
In the spirit of providing continuing education in technology and security to help keep our customers informed, we have launched the Cybersecurity Insiders Program.
We sincerely hope you will join this program and find it valuable.
With our recent acquisition of Sensato Cybersecurity, we believe we have a responsibility to our customers to provide world-class services, intellectual property, and continuing education to keep us all safe as we help our customers deliver quality healthcare to their communities.
Thank you again for your time, attention, and the opportunity to continue to serve you.
Bryan Blood is Executive Vice President of Sales for CloudWave
---
Stay up to date with our latest news, press releases, and events on LinkedIn.


---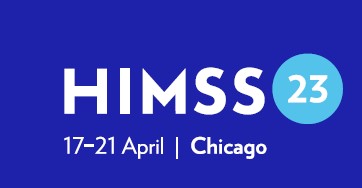 HIMSS23 is coming to the Windy City of Chicago April 17 – 21. Look for CloudWave in Booth 3417
Save Tuesday, April 18 at 6:30PM for CloudWave's Customer Appreciation Event at Buddy Guy's Legends, a well-known blues club in the heart of Chicago.
---

Join the CloudWave Cybersecurity Insider Program
f you didn't catch CloudWave's first Cybersecurity State of the Union last month, sign up today for Cybersecurity Insider Program and hear John Gomez, Chief Security and Engineering Officer from CloudWave review cybersecurity strategies and technologies that you should be evaluating in 2023.
Sign up for an exciting new educational program where you'll be able to get exclusive free education and cyber intelligence.
Monthly free cybersecurity education – taking place on the last Thursday of every month
Ongoing alerts to high-risk cybersecurity threats with recommended actions
Access to a private YouTube channel (you'll get immediate access upon program registration)
Access to a private LinkedIn Group
Exclusive access to special events
Next Cybersecurity Insider Program Webinar is Thursday, March 16.
---
CloudWave in the News
CEO Erik Littlejohn quoted in vmblog.com
CloudWave 2023 Predictions: Ransomware Threats, Physician Burnout and the Need for Whole Hospital Security will Fuel Growth of Multi-Cloud Architectures
The nature of the current economy is such that we will continue to face global inflation and supply chain issues in 2023.
---

CloudWave Achieves 5-Star Rating for OpSus Live
OpSus Live achieved the "Best Practice" rating
CloudWave is pleased to announce that OpSus Live, cloud hosting for healthcare, has achieved the "Best Practice" rating after another successful completion of the MEDITECH Infrastructure and Supporting IT Process Audit with Securance Consulting.
The annual assessment reviews the operational effectiveness of the management and administration of the OpSus Cloud environment against defined standards to rate the security, integrity, and availability of the MEDITECH production computing environment. CloudWave has consistently achieved the Best Practice Rating each year since the audit's inception in 2014.
---
CloudWave at NCHA Meeting
Winter Meeting in Cary, NC
CloudWave, strategic partner of the North Carolina Healthcare Association (NCHA) participated at the 2023 Winter Meeting February 15-17 at the Embassy Suites in Cary, NC.
---
Meet Ed Freitas
Senior Project Manager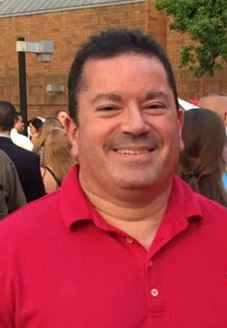 Many CloudWave employees have spent their careers in healthcare IT.
While working at MEDITECH Ed Freitas had a project with Park Place International (now CloudWave) and worked with CloudWave's Clay Sides and Jorge Navedo.
"I was so impressed with their professionalism, work ethic, and attention to detail that I put CloudWave on my wish list for future employers. Three years later, there was an opening and I applied. The rest is history," he explains.
As a Senior Project Manager for CloudWave, Ed manages cross-functional teams that include customers, MEDITECH, and third-party partners to implement healthcare IT projects both on-premise and in the cloud.
"I've been in IT for 30 years and worked for companies as 3Com, Data General, Cisco Systems, EDS, MEDITECH, and Beth Israel."
When asked what he likes most about working in health care?
"Working with the latest cutting-edge technology and knowing that my efforts contribute to improved patient care and safety and ultimately better healthcare for society keep me interested and motivated."
Ed's children are following him in his footsteps with careers in healthcare.
"I'm a proud father of a fireman/paramedic who lives and works in Maine, and a daughter who is her junior year of nursing school."
Ed also has a "very active" 7-year-old elementary school student.
"We spend our weekends with my family going to my youngest son's sport activities including soccer and baseball."
Ed also enjoys Newport and the Cape in the summer and Florida for spring break.
---
Save the Dates! Upcoming Events in June!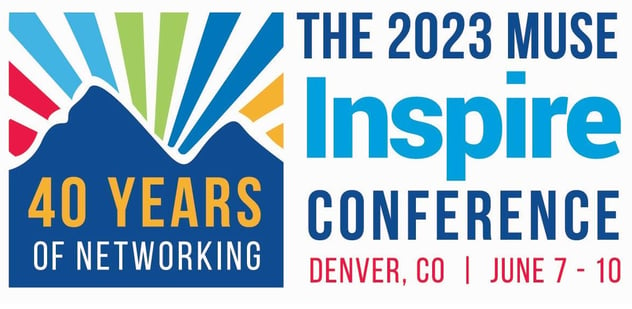 Mark your calendars now. MUSE Inspire conference will be in Denver, CO, June 7 through 10, 2023.
CloudWave will be in Booth 512. Stay tuned for more details.
---
January Customer Success News
CloudWave would like to congratulate the following customers for their successful Disaster Recovery tests in the month of January!
DR tests:
Frances Mahon Deaconess Hospital
Beverly Hospital
Johnson Regional Medical Center
---

Buffalo Bills and Cybersecurity
"Failing to prepare, is preparing to fail." – John Wooden
NFL player Damar Hamlin's cardiac arrest on the field of play in January garnered worldwide attention and a huge outpouring of support outside the realm of football. Hamlin experienced this life-threatening injury playing for the Buffalo Bills during a Monday Night Football game against the Cincinnati Bengals. A second-year defensive player from Pittsburg, PA, Hamlin's injury occurred after a tackle, which triggered a very rare occurrence of Commotio Cordis. This condition occurs when a sudden blunt force hits the chest, causing a normally functioning heart to go into cardiac arrest.
During the first quarter of the game, Hamlin slumped over after sustaining the hit. Fans, players, and everyone watching on TV waited for him to get up, but he did not. As I watched at home, I noticed something I hadn't seen before (or never noticed). Almost immediately, in clockwork fashion, help rushed onto the field. First, referees coordinated a parameter around Hamlin to assist with the traffic flow. Then four trainers ran to his side each performing a specific task, with one administering CPR. Finally, an ambulance made its way onto the field to rush Hamlin to the hospital.
The incredible coordination of Hamlin's care did not end on the field. Upon arrival at Cincinnati Medical Center, a swarm of medical staff got to work. Upon arrival at the Level 1 Trauma Center, nurses assisted, performing their individual functions with EMS continuing to play a unique role. Doctors and assistants already knew which desired protocol to implement, who would do what, and for how long – each doing their part, contributing, and working together seamlessly with the rest of the team.
EMS, Fire, and Police are also trained to respond in a similar fashion during any crisis, each depending on individuals to perform their specific roles, working as one unit toward a mutual goal. In a hospital setting, this is especially crucial when patient lives like Hamlin's are at stake. The NFL's emergency action plan and the coordinated response it triggered no doubt saved Hamlin's life. Just ten days after his heart stopped, Hamlin was released from the hospital and is now recovering at home.
This type of coordinated response is equally critical when a hospital experiences a cyber-attack, ransomware, DDOS, DNS Amplification, etc. Management, admins, doctors, nurses, patient care technicians, residents, therapists – and yes even IT professionals – all share a mutual responsibility towards one goal: patient safety.
That's why implementing a solid cybersecurity response is vital. Ongoing cybersecurity training and coaching starts with a basic simulation exercise. While the importance of non-clinical participation should not be understated, clinical and IT staff should work in unison to achieve a mutually desired goal. If done correctly, these exercises lead to more positive outcomes, and the hospital becomes a well-oiled machine prepared for anything that comes its way.
Joe Von Elm is a Business Development Manager for CloudWave